Transitioning from the carefree days of summer to the chilly and colorful season of fall can be both exciting and challenging when it comes to your wardrobe. You don't have to pack away your favorite summer pieces just yet! With a bit of creativity and strategic layering, you can seamlessly make the gap between these two seasons easier to fill. In this article, we'll go through some stylish summer to fall outfit ideas that will keep you comfortable and fashionable during this transitional period. Read along and check out Vogue for more inspiration and fashion advice.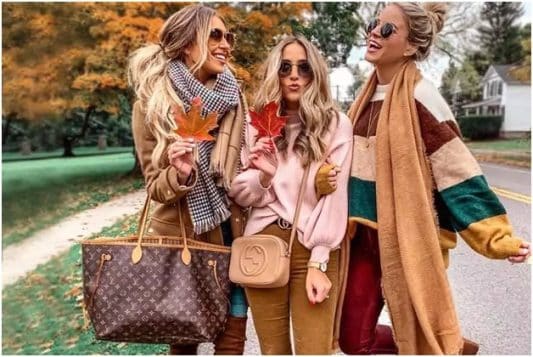 Lightweight knits
One of the easiest ways to transition from summer to fall is by adding a lightweight cardigan or sweater to your summer outfits. Whether it's a classic neutral or a trendy patterned cardigan, this knitwear can be draped over your shoulders or buttoned up for extra warmth. Knitted pieces are very trendy now and adding them to your summer wardrobe will elevate your style. Pair it with a summer dress or a tank top and shorts to create a cozy and chic look.
Denim staple
A timeless denim jacket is a must-have in your transitional wardrobe. Throw it over a sundress, romper, or a casual tee and jeans combo, but make sure that the denims match. The denim jacket adds an extra layer of warmth and style while keeping your summer vibe alive. You can dress it up or down so this makes it perfect for any end of the summer event or lunch you are attending.
Long-sleeves and shorts
Keep your favorite summer shorts in rotation by pairing them with long-sleeve blouses. This combination provides a balance of coverage and comfort, allowing you to be cozy in the fall breeze while still showcasing those sun-kissed legs. This look works for jeans and crop tops or oversized hoodies and biker shorts as well, for that iconic Princess Diana vibe.
Scarves
Scarves are the ultimate transition accessory. Opt for lightweight scarves with bold patterns or autumnal shades. You can wear them around your neck, as a shawl, or even as a head wrap to keep cozy and stylish. Make them a statement piece in your outfit, or keep it neutral with something that's matching or simple colored.
Turtlenecks
Turtleneck tops are back in style and perfect for fall layering. Wear them under your summer slip dresses, jumpsuits, or sleeveless blouses to add warmth without compromising on style. A black turtleneck works well with anything and also offers a very flattering silhouette, so you can use it on the days when you feel lazy with your outfits.