We all know the dreamy eyed Christine Quinn for her role in the Netflix series "Selling Sunset." However, she has been a part of the entertainment industry for a very long time now. Christine Quinn started her career as a model and later on moved on to acting.
Recently in 2021, she welcomed her first child with her husband, Christian Richard. We know it's always interesting to learn more about your favorite star's personal lives and achievements. So here, we have garnered every possible info about the "Selling Sunset" star Christine Quinn.
Christine Quinn Before Stardom
Christine Quinn Age
Quinn is currently 31 years old now. She was born on 14th October 1988, in Dallas, Texas, where she spent most of her childhood. Also, her zodiac sign is Libra.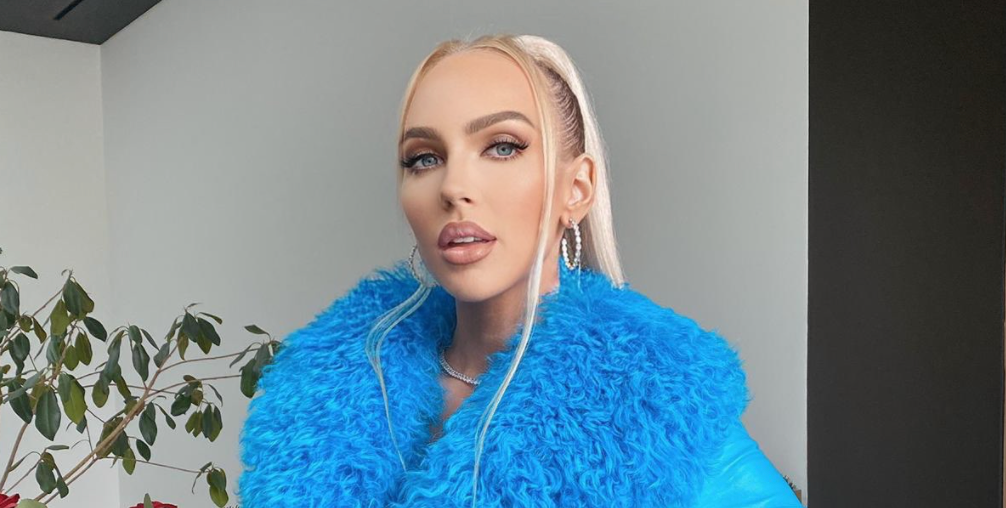 Christine Quinn's early life
Growing up, Quinn had a very simple life with family and friends. However, she had her share of struggles while growing up. In an interview with Vogue, Quinn mentioned she was a very outgoing and jolly kid as a child. Basically, she was the "class clown" who was silly and goofy all along. Sadly, her mother got cancer for the first time at the young age of 40.
Later on, she had cancer again and unfortunately started suffering from various other diseases. Because of this incident, Christine dropped out of school. She was later homeschooled and missed the interactions from school. She mentioned how difficult it was to grow up when her mother was sick.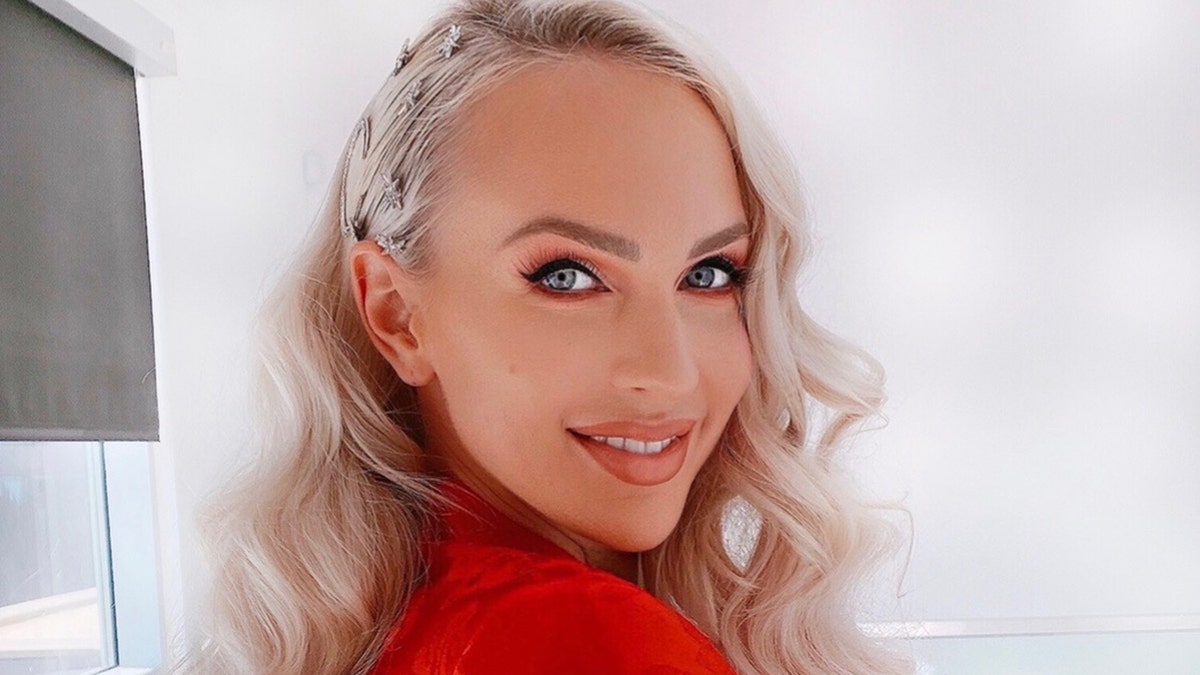 What is Christine Quinn Insecure about?
Christine Quinn usually stays quiet about her early life and avoids talking about her past. Quinn, in an interview, mentioned that she is insecure about not having a high-school diploma. Due to her mom's illness, she had to drop out of school very early in life and ended up not having a degree. Recently, she has started opening up about her high school diploma to encourage young people. Quinn asks the young ones not to lose hope if they are unable to attend a school or get a degree. According to her, a degree or diploma is not essential to be successful in life.
What happened after high school?
Quinn, as a teen, couldn't complete her education. So, later she moved to Los Angeles for modeling and acting. Then she started her career as a model and fashion designer. Later on, she made her debut in acting in the film "The Father of Invention" in 2010. In her debut film, she played the role of "Lisa"; however, she did not receive much recognition for it.
Christine Quinn Height and Appearance
Christine Quinn has a pretty good height of 5 feet and 7 inches. Her eye color is blue, and the color of her long hair is blonde. Moreover, she has a slender hourglass-like figure. As you can see, she perfectly matches the current and years to years American beauty standards. No wonder she bagged several modeling and acting roles at the beginning of her career.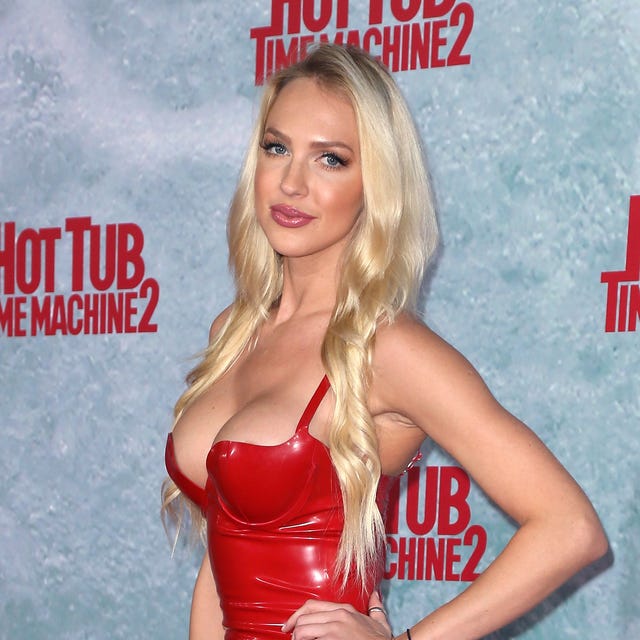 Quinn is a huge fan of the timeless Marilyn Monroe. You might often find her pulling off the Marilyn Monroe look with her similar facial features. In her social media handles, Christine Quinn often posts the iconic quotes of Marilyn Monroe. According to Refinery29, Quinn named her wedding drinks the Monroe and the John F. Kennedy.
Her Career
Christine Quinn Movies
After her debut role in 2010, Christine Quinn started working in a series of films and TV series. Some of her early work in films include:
Wrong side of Town
Super
Shark Night 3D
Humans Vs. Zombies
Casting Couch
Fork You
Ghost of Goodnight Lane
Hot Tub Time Machine 2
The Perfect Match
Sasq-Watch
Christine Quinn on TV
Christine Quinn made her TV debut in 2010 with the series "Lone star." Afterward, she also played characters in a number of other TV series. Some of them are
The First Family
Necessary Roughness
Family Tree
Drop Dead Diva
Ballers
NCIS: Los Angeles
Angie Tribeca
Christine Quinn and the Oppenheim Group
After her initial work in the entertainment industry, Quinn decided to take a break. She started traveling the world with the fortune she had earned with her modeling and acting career. She traveled for two years, and it was during these years, she developed an interest in interior design and architecture.
After her long trip, she returned to LA and started working hard to pursue her dream of working in the real estate sector. Since then, she joined the Oppenheim Group to follow her dream.
The Oppenheim Group is a real estate brokerage service. It helps high profile personals to buy and sell Luxury property in LA and Orange County. This group has dealt with some of LA's largest residential sales and usually has around 100 deals in a year.
Christine Quinn is one of the highest paid members of this group and has successfully sold a number of properties to clients.
Before joining this group, Quinn was known as "Christine Bently Quinn." However, after her new job, she dropped the middle name.
Christine Quinn in Selling Sunset
In 2019 Netflix released a show that revolved around the real estate sector in LA. The show showed the drama and tension of the Oppenheimer group when they are selling million dollar luxury homes to rich clients. The series shows the professional and personal lives of female agents like Christine Quinn. Moreover, it has also garnered a lot of views and love from its audience.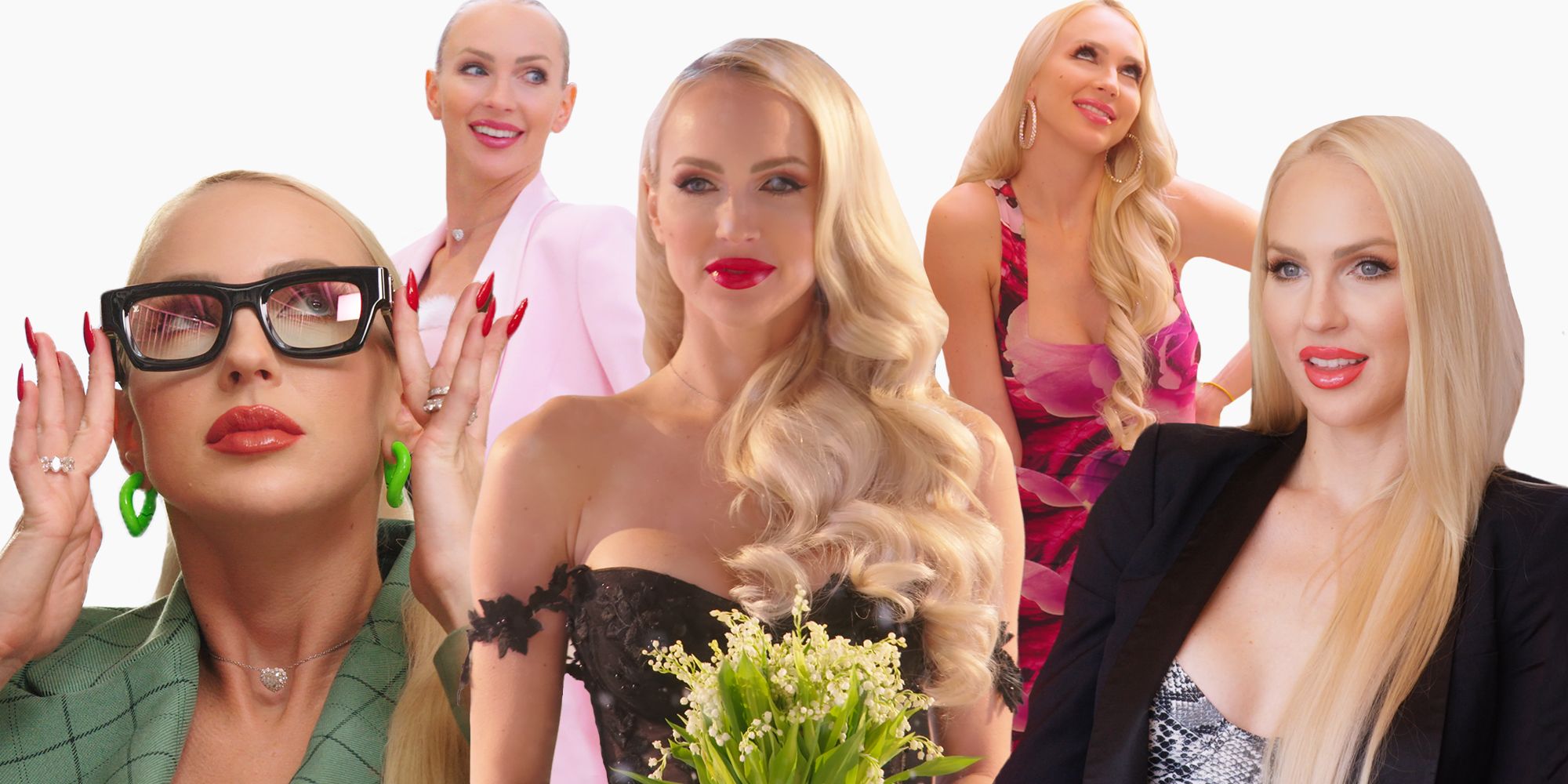 In the show, Christine Quinn usually dresses in designer clothes and killer heels. People often call Quinn the villain of the show as she is very outspoken and witty. However, she has definitely used her skills to sell the million dollar residences in LA.
Christine Quinn rose to fame due to the success of this show. Now she has become quite a popular figure, and her social media handles and openness of thoughts are adding to the fame.
Currently, the show has 3 seasons and 24 episodes in total. But due to the popularity of the show, we can expect more seasons.
Christine Quinn Net worth
So now that we know the career graph of Christine Quinn, a very important question pops up. How much does she earn? Well, she did make a pretty good fortune from the show. Christine Quinn has an estimated net worth of around 2 million dollars. She earns most of her wealth from the commission she receives from selling the million dollar houses. However, she is not the richest personality of "Selling Sunset."
Who is Christine Quinn's Husband?
Christian Quinn's husband, Christian Richard, is a retired tech mogul. Richard previously was a software engineer and even attended MIT. So as you can understand, he was a very bright student. He is the former CEO of the American food delivery startup Foodler. The startup was later on sold to GrubHub in 2017. However, Christian had made enough fortune to be able to retire at the young age of 41.
Christian Richard and Christine Quinn started dating secretly in the latter half of 2018. They met for the first time in Beverly Hills. Back then, Christian was dating Christine's friend, but her friend was not into him. Later Christine goes on a date with Christian, and they instantly start liking each other. As per ELLE, Christian at his engagement party said he fell head over heels for Christine after their first meeting. And Christine, too, in a podcast called Christian a "genius."
In 2019, on Valentine's day, Christian Finally proposed to Quinn after just a few months of dating. They were engaged, and they tied the knot on 15th December 2019. Looking at the way they fell for each other, it is not surprising they got married in less than a year of dating.
How is Christine Quinn's Husband as a Person?
Christian Richard, as we see on the screen, is a very low key person. The complete opposite of Quinn. Although Richard is a very shy person, he started showing up in "Selling Sunset" from the 2nd season. He is a very private person and does not really like to have a public image.
The very first time Quinn had asked him to join "Selling Sunset," he had freaked out. However, he changed his mind and appeared on the show with Christine Quinn. And now we know, in season 3 of the show, Richard even allowed his wedding to be public.
Christian Richard loves his wife and even bought Christine Quinn's dream home. Christian has a net worth of around 20 million dollars.
Christine Quinn's Wedding
In the 3rd season of "Selling Sunset" the wedding of Christine and Richard got a lot of attention. Indeed, the wedding was nothing less than a dream. The pair got married in Downtown L.A.and stunned the media and audience with their lavish expenses.
The theme of Quinn's wedding was Gothic Winter Wonderland. And of course, Quinn made sure the decorations, from the lights to her dress, everything matched with the theme.
How was Christian Quinn's wedding dress, and how did she prepare for the wedding?
Christine Quinn entered the wedding venue in a gothic chariot. Quinn dropped the traditional white gown for her wedding and instead wore a gorgeous black, glittery gown. Galia Lahav designed both her ceremony and evening gown. For the shoes, Quinn opted for red heels that were designed by Christian Louboutin. Besides her hair, makeup, and veil, everything stayed true to the theme. In fact, when Quinn walked down the aisle, the church played the piano version of the song "sweet but psycho." It is estimated that the two wedding gowns of Quinn cost her a whopping 50,000 dollars.
What were the decorations at Christine Quinn's wedding?
And now coming to the decorations of the church. The couple made sure no tables were left unturned in amusing the guests. There was a customized wall with slits that popped out black champagne when guests walked by in the entrance.
Additionally, they had custom LED lights all over the venue that projected lightning, rain, thundering, and what not. Along the aisle, there were short white trees to create the feeling of winter. The entire venue was decorated with beautiful red, white and purple flowers to match the theme. There was fake snowfall as well as confetti drop to add a bit of drama to the wedding.
The wedding cake was an 8 feet gothic cake with a bleeding center. Accordingly, the cake had details like the statue of a devil on the top, black ravens, and black flora to add to the theme.
There were ice sculptures, custom made chocolate gargoyles on the table. The water glasses had black roses inside every ice cube.
For the wedding dinner, the couple had a four course menu. In addition, they ordered vintage 2000 Dom Perignon P2 Champagne for the guests. They also had french fries and mini wagyu as late night bites for the guests.
On the whole, "Hello" website estimated the couple spent nearly a million dollars on their wedding.
Was Christine Quinn not happy with her wedding?
Quinn was extremely happy with her wedding. However, she was sad with how "Selling Sunset" showed the wedding. Quinn felt horrible and was crying when she saw her wedding on the show.
She talked about her feelings about the show in an interview with Refinery29. "Selling Sunset" cut down her dreamy wedding to only a 15 minute affair and instead focused on Chrishell Statue's divorce. Consequently, Quinn was "Disappointed" with how things turned out in the show.
Is Christine Quinn a Mother Now?
On 15th May 2021, at 4:22 pm, Christine Quinn gave birth to a healthy baby boy with her husband, Richard. Quinn had to undergo an emergency c section during her baby's birth. The couple named their firstborn Christian Georges Dumontet. About her motherhood Quinn in an interview with "People" magazine, said "It is the most incredible feeling." According to Christine Quinn  her sole job right now is to protect, love, and raise her newborn baby.