It's crucial to remember that there are particular requirements you must satisfy in order to register as a Pinterest Creator.
To participate in the Creator Community programme and become a Pinterest Creator, you must produce at least one Idea pin each month.
The one and the only way to qualify as a Pinterest Creator is in this way.
Pinterest is releasing a growing number of new solutions for Pinterest creators and influencers to monetize their accounts.
If you wish to ace the game of Pinterest marketing, you must join a digital marketing course. A systematic course will help you to learn the essential basics.
Aya Kanai, the Head of Content & Creator Partnerships, really states the following in her post:
"Pinterest is the platform where creators with creative and useful ideas are found. With this most recent upgrade, we're enabling Creators to connect with millions of platform users and earn money from their work. For the motivation they provide to their fans and the revenue they generate for brands, creators should be compensated. We will keep collaborating with creators to help them grow their businesses and succeed on Pinterest because they are at the heart of our mission to provide everyone with the inspiration to create a life they love.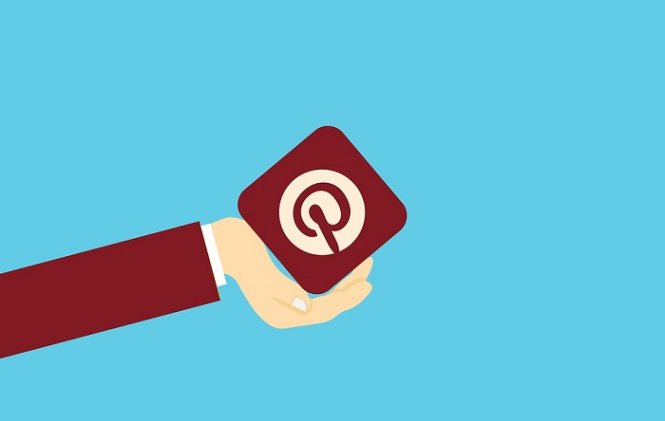 1) Create a free account
Social media is well recognized for frequently being a hostile environment populated with numerous online trolls.
On Pinterest, users don't need to be as concerned about this.
The Creator Code for Pinterest is unique.
Pinterest states in relation to the Creator Code that it is difficult to be creative when you are surrounded by negativity and competition. It's different on Pinterest. We take a caring approach to leadership and prioritize your needs as a creator. Check out the results of creating a nicer community.
2) Create Idea pins
Idea pins, oh my.
The use of Idea pins by corporations has generated a great deal of debate.
Idea pins are a type of pin that lets users upload up to 20 pages of text, pictures, and videos (similar to Instagram stories).
Although they may initially appear to be similar to other pin kinds (such as Standard, Video, etc.), there are some significant differences:
Idea pins cannot be linked to URLs (except some affiliate links).
The Pinterest algorithm favours idea pins greatly, and they frequently appear in all home feeds, numerous search results, linked pins, and the Todays Tab.
They have extra analytics that normal pins don't have, including Visitors to profiles and followers (to help Creators grow their audience)
3) Sign up for the Creator Newsletter
You must subscribe to the Pinterest Creator Newsletter if you wish to be a Pinterest influencer.
Being a part of the newsletter has a lot of advantages:
Unique tools and possibilities for Pinterest creators
Invite them to participate on the Pinterest Creators Idea Pins board.
A submission form for your pins to appear on the Today's Tab
An application form for Creator Campaign brand alliances
You have access to courses and boot camps to help you grow your account.
You shouldn't skip this!
4) Engage in Pinterest Business Community participation
The Pinterest Business Community is among the finest resources for finding out about new Pinterest features, interacting with other pinners, asking questions, and staying up to date.
5) Have a work email.
When brands contact you, it's imperative that you respond using a business-based email rather than your personal one.
The majority of the time, businesses will contact you via email, so if you're serious about securing brand collaborations, you want to come across as credible and professional as you can.
Make your email available as an added bonus! Display it on your Pinterest profile, a website with a contact form, or in the summary of your Pinterest page!
6) Make valuable material that is interesting to readers.
The greatest strategy to gain followers on Pinterest is to produce interesting material.
As I'll cover later, engagements are one of the crucial factors that influence how well your Pinterest account and pins perform.
Simply put, your pins will be distributed to other people more often the higher the interaction rate on them.
You must produce content that consumers will interact with in order to increase that engagement rate.
Simple enough, right? However, you have to work for those dates!
7) Enable comments                              
A wonderful approach to increase engagement and establish a connection with your audience is through comments.
When you post pins, make sure comments are enabled on every one of them. (Usually, they are enabled by default, but Pinterest occasionally disables them by mistake.)
Click on the pin, select the three dots that appear above it, and make sure the "Allow comments" checkbox is selected to double-check that your comments are enabled.
8) Be interactive with your viewers and other users.
Engaging with your audience and other users on Pinterest is a wonderful idea.
Getting involved and establishing connections with other users will greatly help you to develop, whether it's through commenting, sharing, or engaging with other people's pins.
9) Develop your account naturally
Although this advice is probably self-explanatory, I still feel it's vital to include it.
In other words, avoid purchasing followers.
Your Pinterest account will unavoidably grow over time, so it's better to have a group of focused, engaged followers than followers that have little interest in your content. Trying to become a Pinterest influencer can make having a huge following important.
Although buying followers won't offer you an engaged audience, having active followers is much more crucial.
If your account has 10,000 followers but no engagement, and companies might not want to work with you, you probably won't make any money from affiliate links on Idea pins.
10) Observe Pinterest's guidelines for creativity
The creative best practices on Pinterest give you straightforward but crucial advice on how to make pins that will help you succeed.
The most popular pins used by typical Creators are Standard Pins, Video Pins, and Idea Pins. These pins are discussed on this page.
Conclusion
If you are interested in becoming a Pinterest influencer and creating high-quality pins, it is important to meet the requirements outlined above. You can sign up as a Pinterest Creator and start making money from your pins by following these easy steps. Additionally, Pinterest is introducing a number of new tools that will help you monetize your account and further improve your visibility within the platform. If you're ready to take your pinning career to the next level, be sure to check out these steps and start building your profile today.