Whether we're talking about your mom, girlfriend, wife, or any other woman whom you cherish, finding the right present for her can be daunting, especially with so many options available on the market. However, with some thoughtfulness and careful consideration of her unique interests, you can find the ideal gift that will make her feel appreciated and loved. If you're all out of ideas, we've compiled a list of presents that will definitely stand out as perfect for her.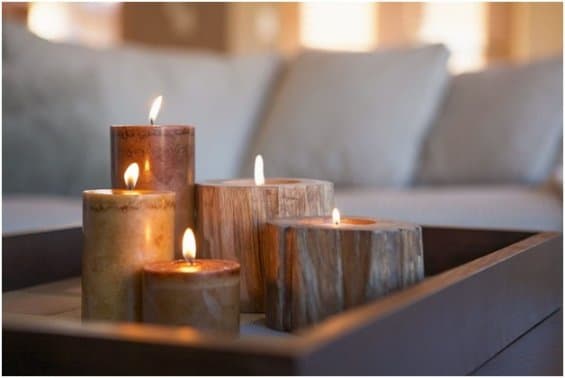 Skincare
Skincare products have always been a popular gift idea for women. These products are the perfect way to show a beloved woman in your life how much you appreciate her while also helping her take better care of herself. Although skincare is highly individual and can only be chosen according to the woman's allergies or preferences, there are a few things such as hydrating masks, bath salts, and body scrubs that are a good fit for everyone. Look for natural formulas with ingredients like essential oils and antioxidants as these can help improve the skin tone, texture, and protect against the environmental damage.
Candles
If the woman you're shopping for likes to spend time alone, relaxing while taking a hot bath or reading a good book in silence, candles are a perfect match for her. These timeless presents are great for decorating the house as well as for creating an inviting and calming environment, especially during the fall and winter months. Choose candles that have a nice toned down scent such as apple pie, champagne, vanilla, and pumpkin spice and pay attention to the containers that they come too, since beautiful containers such as glass jars or porcelain holders can be placed around the house to make the place look more beautiful and cozy.
Jewelry
Jewelry has been a go-to gift idea for women of all ages and occupations and Scottish jewelry is particularly popular due to its intricate, eye-catching design that never goes unnoticed. For example, during the colder months of the year when women add scarves to their outfits, a Scottish scarf ring is a unique present idea that every woman would appreciate. Thistle rings and necklaces are also at high demand, because they make the perfect accessory to any look, no matter how casual or formal. Gaelsong offers a wide selection of Scottish gifts, including jewelry pieces of an amazing design and quality, so that you can get the right present without having to spend too much time browsing the stores.
Fine wine
Fine wines make excellent gifts if the woman you're looking for a present for is a connoisseur who loves discovering new tastes and bottles of wine. Look into popular wineries in her area then choose carefully crafted reds like Cabernet Sauvignon or Syrah alongside whites such as Riesling and Chardonnay depending on what kind of taste palettes she prefers. To make the present truly complete, don't forget a set of wine glasses too, especially ones that have been personalized with her initials or some messages just for her.
Gourmet food
In case you've been invited to the birthday of someone whose tastes you don't know very well or you simply need a last minute present that would fit everyone's preferences, gourmet foods make an excellent gift. Gourmet chocolate is always a hit, so look for high-end brands that sell luxurious flavors such as salted caramel, dark raspberry truffles, or sea salt. Fancy teas can be another wonderful option if she loves trying out different blends, thus you can get some organic varieties so she can enjoy sipping something natural without any added chemicals or preservatives. These presents won't break the bank while still showing your care and affection.