Rose McGowan is a famous American actress and director who is performing since 1990. She is one of those actresses who are comfortable putting their thoughts in front of the media. In addition, Rose is a singer, model, and activist. For the last 30 years, she is working with different characters across multiple mediums including films, TV shows, music videos, etc.
Before discussing her notable works, let's find out about Rose McGowan's early life and family.
Early Life and Family
Rose Arianna McGowan was born in Florence, Tuscany, Italy on 5th September 1973. Her parents are Daniel McGowan who was an activist. Her mother Terri was a writer and then she worked for Microsoft. Rose has two half-siblings and she is the second eldest of her six siblings. Till 1978, Daniel McGowan ran the Italian chapter of Children of God with her wife Terri. As a child, Rose used to travel in Europe and stay in the communes of this group. Also, she has Irish, French, and English ancestry.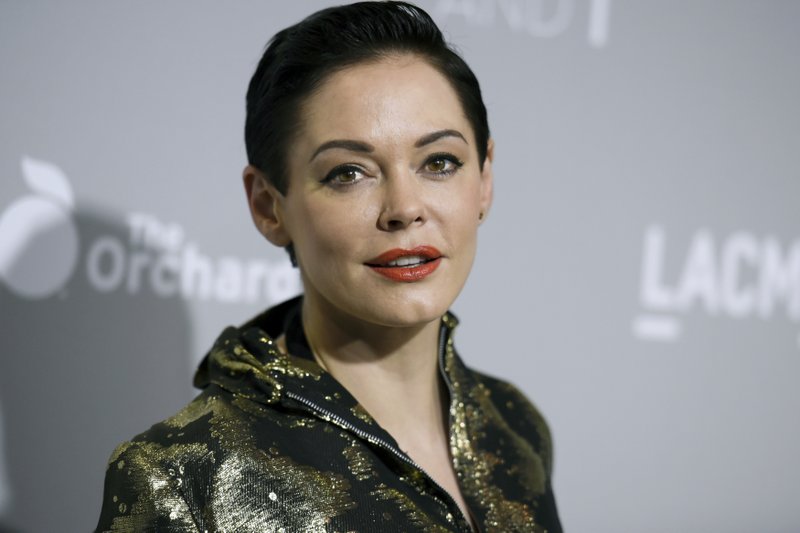 As of educational background, Rose McGowan is a graduate. She attended  Roosevelt High School and then Nova Alternative High School. Her childhood was a bit different from an ordinary kid. When her parents got separated, Rose lived with her father. Daniel had several contacts in the art industry and Rose became a child model with their help at an early age. She also worked in McDonald's while attending high school. At the age of 13, she took ballet dance lessons.
Rose learnt to be independent at a very young age. She emancipated herself at the age of 15 and settled in Los Angels, California.
The Career of Rose McGowan
In 1990, Rose McGowan was 7 years old. She worked in one episode of a TV show named True Colors in the role of Suzzane. We can see her in the movie Class of 1999. However, these works didn't get credit.
Film Career
Rose received her first role in the comedy movie Enrico Man (1992) as a small role Pauly Shore. Enrico Man performed well at the box office as per the records. After that, from 1995 she is working in multiple roles continuously so far. The notable works include The Doom Generation (1995), Scream (1996), Lewis and Clark and George (1997), Devil in the Flesh (1998), Jawbreaker (1999), etc.
In The Doom Generation, Rose got the role of Amy Blue soon after Jordan Ladd backed out. Her performance in this film gave her nomination for Independent Spirit Award for Best Debut Performance. Consequently, Rose's acting in consecutive films brought her a chance to play the lead character as Courtney Shayne in the lead role in Jawbreaker. For this film, Rose McGowan got a nomination for MTV Movie Award for Best Villain.
In the 2000s, she continued to work in successful movies like Roads to Riches (2002), The Black Dahlia (2006), Grindhouse (2007),  Conan the Barbarian (2011), etc. She worked in several short films as well. For playing the character of Cherry Darling in Grindhouse- Planet Terror, Rose McGowan was nominated for Saturn Award, Scream Award, and Golden Schmoes Awards. Also, she won the Fright Meter Award for best-supporting actress in 2008.
TV Career
For one television show, viewers can remember Rose McGowan for a longer time. People loved Rose as Paige Matthews in the television show Charmed (2001-2006). She received huge recognition after working in this fantasy-drama series created by Constance M. Burge. Consequently, Rose won the Family Television Award and was nominated for Wand Awards in 2005.
Apart from Charmed, Rose McGowan appeared in popular series like Elvis (2005), Chosen (2014), etc. In 2020, she appeared in one episode of Question Time.
Directed Works
Rose McGowan debuted as an independent director in 2014. She has a strong opinion against the portrayal of female characters in films. Also, her short film Dawn (2014) was nominated for the Short Film Grand Jury Prize at Sundance Film Festival.
In 2018, she won the award for Outstanding Achievement by a Woman in the Film Industry. However, in 2006 she was recognised as the Sexiest Women Of TV And Film by Blender.
Rose also worked in several video games including Darkwatch, Terminator Salvation, and Call of Duty. In addition, Rose McGowan appeared in several music videos. For instance, Break the Rules (2014), Fire in Cairo (2017), etc.
As an Author
This famous actress wrote three books so far. In 2014, she released two books 11 Plus Vocabulary and My 11 Plus Vocabulary Notebook for children. Also, she wrote the memoir Brave in 2018.
Net Worth Of Rose McGowan

As of 2021, Rose McGowan has a net worth of $8 million. She earns most of this money from her acting in films and TV shows. She is working in the acting industry for almost thirty years now.
Relationship Status of Rose McGowan
Rose had several relationships. In early 1990, she had an eating disorder due to a forceful diet. A man named William gifted exercise equipment and magazines to lose weight. However, these two years of relationship ended after she met Brett Cantor. Surprisingly, someone brutally stabbed him to death in his house that July. Rose was shattered after this murder and this case remained unsolved.
Her third relationship was with rock musician Marilyn Manson for 3+ years. She engaged officially with Marilyn. However, she stated that there were lifestyle differences and in 2001, they separated. In May 2007, Rose entered with director Robert Rodriguez hand-in-hand at Cannes Film Festival. After few months, they were engaged. After two years, there was a separation once again.
In July 2013, Rose McGowan made an engagement with artist Davey Detail after one year of dating. In October she married Davey. But in 2016, Rose filed for a divorce and in November, the court finalized it.
Additional Words
Rose McGowan is an activist for LGBT rights. Consequently, she launched a website for people to come together and speak the truth.
In 2017, Rose revealed that Harvey Weinstein raped her and Amazon studio dropped her project for her allegations.
In early 2018, police arrested Rose for possessing cocaine. However, she claimed to be innocent and stated that she had probably been set up by Harvey Weinstein.