Where do you want to work tomorrow? On a tropical beach in Thailand, maybe? Or perhaps on the ski slopes of Switzerland? Maybe you're a city person, and your ideal workplace is in New York or London. Whatever your preference when it comes to location, there are plenty of places around the world where you can set up camp and earn a decent wage.
But if you're looking for an excellent place to live and work that offers something for everyone, then Singapore should be top of your list. Here's why Singapore is such a great place to land your dream job: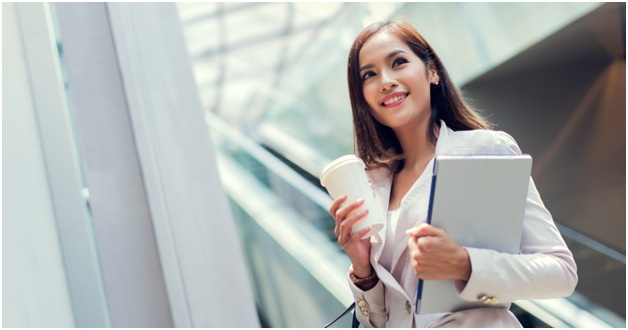 It's Cosmopolitan.
Imagine a city of 5.82 million people, where you can find all the cultures in one place. Imagine a city that is like home to you, with its language, food, and culture. Imagine living with your family in such a city. That is what Singapore is like!
Singapore is often regarded as having one of Asia's most diversified cultures, if not the world.
You can expect a High Standard of Living in Singapore.
This is a common misconception.
Singapore is a costly place to live, but it's not all that bad. You can expect to pay around SG$1,000 monthly for your accommodation in Singapore (assuming you're willing to stay outside the central business district). If you're planning on working at home or part time jobs, it's even cheaper because your monthly rent will be zero!
The most considerable cost of living here is transportation and food—you'll need to shell out around SG$600-800 per month just for those. Don't stress about being able to pay for these things if you're a freelancer; many local businesses, especially start-ups, provide them as part of their employee benefits package.
When it comes to Finding Work, Singapore is a Great Option.
Before applying for a job in Singapore, it's a good idea to familiarise oneself with the industry since each sector has its requirements and norms for recruitment. When the time comes for the interview, there won't be any glitches since you've prepared well.
Singapore is Safe, Clean, and Ideally Located Geographically.
Many people go to Singapore because it's a fantastic location to work, settle, and have a family. If you're searching for a nation with clean streets and a low crime rate, go no further than Singapore. The city is also ideally located geographically if you want to do business in Asia.
Singapore is located right in the middle of China, Japan, and Malaysia – three of Southeast Asia's most important economic powers. It's also close to India, another emerging economy that has seen tremendous growth lately.
Singapore has Excellent Transport Links.
Singapore has an excellent public transport system as a small island and one of the most densely populated countries in the world.
The Mass Rapid Transit (MRT) is a comprehensive network with four main lines and many more secondary lines that can get you anywhere on the island. The MRT is clean, safe, efficient, and relatively affordable. Moreover, there are no peak hours: it runs from 5am to 1am daily.
If you're looking for something less metropolitan but still within striking distance of all major areas in Singapore (including Chinatown), hop on board one of these trains.
How can WorkClass help you?
Workclass.co will help you find the perfect place to work, play and live in Singapore. With our network of partners, we can match you with employers looking for talents like you. We also assist in finding accommodation and transportation while on the road to getting your dream job.
Our aim is to be at your service 24/7 so that we can make sure that your experience in Singapore is filled with excitement and adventure!