Connecticut is a state that's situated between New York City and Boston and in the past couple of years, it has become one of the biggest and most famous attractions in the United States. And this comes as no surprise since it has a lot to offer.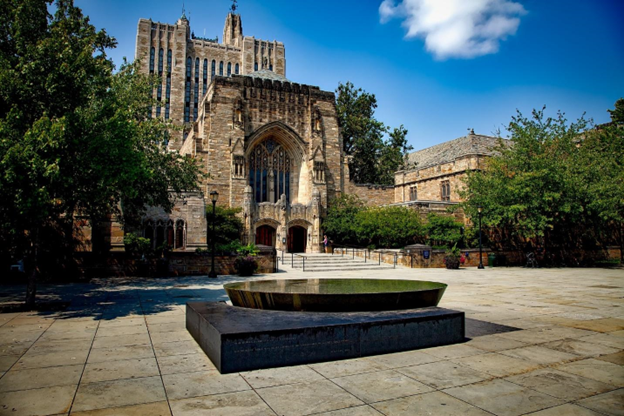 Namely, if you ask me, this state can be visited all year round, due to the fact that there are a plethora of things that can be seen and various spectacular activities that can be done that will make you fall in love with it.
However, if you've never been there before, then I assume you could use some advice in terms of places that are supposed to be visited that will serve as a guide on this trip. So if that's the case, then just keep reading!
Let's Begin With Kent
There's no doubt that traveling is generally a very healing and relaxing activity that's supposed to bring nothing but joy. Consequently, if you're searching for a place that's not only beautiful but will also make all your troubles go away, then Kent is the place to be.
It is very close to New York City, and from what I heard, it is a town where there's only room for happy thoughts. In case you didn't know, it is home to the breathtaking Bull's Bridge, along with two spectacular Connecticut state parks.
If there's one word I could use to describe this town, it would be fantastic, and it's all by virtue of the wonderful stores, restaurants, and cafes that it offers to its visitors and residents. If I were you, I would immediately go there, especially if you've been under a lot of stress lately.
Furthermore, if you're a typical bookworm, then I would recommend you to go to the House of Books, which represents the store that's located on Main Street which was established over forty-five years ago.
However, it would be such a shame to discuss Kent without mentioning one of its most popular landmarks, Litchfield Hills. Out there, you will get the opportunity to cast your eyes on the sensational Kent Falls.
If You're A Foodie, Then Pay Attention To This Segment Here!
No trip can be phenomenal if you do not allow yourself to indulge in some delicious foods. Plus, Connecticut restaurants offer some of the tastiest foods in the USA, therefore, it would be more than advisable to pay some of its restaurants a visit. The only "problem" when it comes to this is the fact that this state has so many of them, that it's going to be hard to mention just a couple of them. But let's enumerate a few:
Elizabeth's Farmhouse, Putnam – this one is relatively new since it was opened several years ago in a building set among old warehouses and mills in Putnam. If you generally love to eat classic American food, and food from different parts of the universe, then you will most definitely love this place. Out there, you will get the chance to try out things like Kentucky pimento cheese spread, German onion soup, Kung pao Brussels sprouts, pineapple carrot bread, and many other delicacies.
Oyster Club, Mystic – according to a lot of people, this is by far, one of the best restaurants in the eastern part of this state. At this place, you'll be able to try out shellfish, local fish, delicious meat, pasta made on-site, and many other yummy things. If you're looking to save a couple of bucks, then you can do so during a happy hour where you'll receive oysters at half-price, as well as some refreshing drinks like some of the most famous Connecticut beers.
Do Not Miss Out On Hartford
Now that you've decided to visit this state, it would be such a shame to go there, without stepping inside its capital, Harford. This amazing city is located in the heart of Connecticut and is one of the oldest cities in the United States.
Apart from that, over the past couple of years, it has become one of the world's most famous attractions. There are numerous reasons for that, but I assume that one of the biggest ones is the fact that one of the most legendary writers of all time, Mark Twain used to live there, from 1874 until 1891.
During this period of time, he wrote some of his best works. If you're generally a fan of this writer, or you would like to learn more about his life and works, then you must definitely go to the Mark Twain House and Museum where you'll get yourself familiar with lots of interesting facts regarding his life.
Another attraction that is as equally as popular as this one is the Wadsworth Atheneum Museum of Art, which was established back in 1842, and surprisingly, it is the oldest constantly operating public art museum in the USA.
If you would like to expand your knowledge a bit, then you should go to the Connecticut Science Center, which has more than 160 hands-on exhibits that are related to physics, geology, astronomy, and many others.
Stamford
Now, here's something that's a bit different from anything else that I talked about so far. I would recommend this town to anyone who is pretty business oriented. In Stamford, you'll come across a variety of different tall offices and condo buildings, however, just because it seems like a perfect haven for entrepreneurs, it doesn't mean that it doesn't have any places for people who are into science and art.
On the contrary. For starters, you can always go to the Stamford Museum & Nature Center which will provide you with some historic education. What I generally love about it is the fact that it's ideal for children as well due to its magical playground.
And if you're a typical cinephile, then you must surely go to the Avon Theater to enjoy some interesting foreign films.
One of the hardest things about writing this article was the fact that I could only mention a couple of attractions in this spectacular state since there are so many that are worth your every second.