Real estate syndication has long been a popular investment strategy among savvy investors, but it is becoming increasingly attractive to all kinds of investors today. In the modern digital age, it is more accessible and efficient than ever before – decreasing barriers such as cost, complexity, and risk associated with traditional financing models. Here are just a few of the reasons why real estate syndication has become so popular among investors and, more broadly, why this investment option is growing in popularity.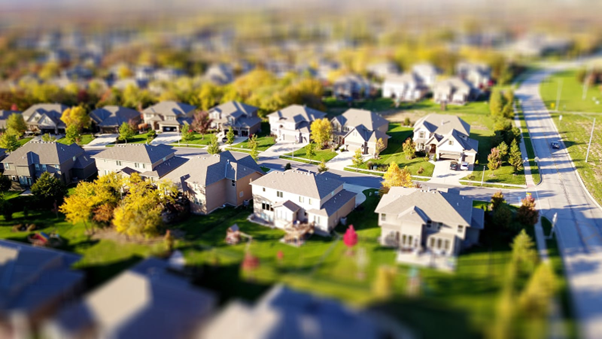 1. Lower costs
This allows investors to pool their resources, which reduces costs associated with large investments and spreads risk more evenly among the partners. This is especially beneficial for smaller investors who may have limited capital to invest in real estate on their own. Additionally, real estate syndication legal services often cost much less than services associated with traditional financing models. If a syndication deal goes through, the costs are quickly recovered by all involved. While the upfront costs of forming a syndicate can seem high, they are typically much lower than traditional financing arrangements. This is one of the main reasons investors are increasingly turning to property syndication.
2. Passive income
With the right team and strategy, investors can benefit from regular cash flow and long-term capital appreciation in their investments. Syndication also allows investors to leverage other people's money, time, and expertise to create wealth without taking on the full responsibility of managing multiple properties. This makes it an ideal way for investors to diversify their portfolios while minimizing risk. As an added bonus, syndications are often structured so that they generate tax benefits as well.
All of these factors have made it increasingly attractive to both experienced and novice investors alike. It's important to do your research and work with experienced professionals to ensure you are making the best investment decisions.
3. Professional Support
By investing in syndication, you can access advice from experienced individuals who have a track record of successful projects. These experts are able to help make sure that your investment is used wisely and has the best chance of success. Plus, they provide invaluable insight into current market conditions and trends. As an investor, having this type of support will ensure that you're making informed decisions in pursuit of your financial goals.
Also, they can help you identify potential risks and minimize them to ensure the best chance of success. So if you're looking for a way to maximize your investment opportunities, then investing in may be the right choice for you.
4. Speed and Efficiency
As technology advances and the way people invest evolves, so does the speed and efficiency with which it can be conducted. With digital platforms, investors can now communicate, collaborate, and transfer funds in a fraction of the time it would have taken just a few years ago. This makes investing more efficient than ever before. By leveraging technology to streamline processes, they are becoming quicker, easier to set up, and more profitable for all involved.
It's no wonder why so many investors are turning to these investments. When done correctly, these investments have the potential to generate significant returns for investors. Also, investors with limited experience can benefit from the expertise of experienced professionals.
5. Greater Returns
The average annual return is generally high, often in the range of 10-20%. This is much higher than what traditional financing models typically offer. By spreading risk among a group of investors, it offers returns that may not be achievable for an individual investor – making it increasingly attractive to all types of investors. While there is always some risk involved in investing, syndication's attractive rate of return makes it an appealing option for many.
Additionally, investors can benefit from long-term capital appreciation and regular cash flow – making it a great way to maximize returns on your investments.
6. Increased Flexibility
More flexibility is offered with this type of investment. Investors can choose from a variety of investment strategies, such as developing vacant land or renovating existing properties. Additionally, investors have more control over the details of their investments and can determine the length of their involvement in the project. This means that investors can customize their investments to suit their specific goals and risk tolerance. Also, it allows you to play a more active role in the investments you make, while still taking advantage of the benefits that syndication offers.
7. Low Barriers to Entry
It's important to know that syndications have lower barriers to entry in comparison to other investments. Investors can start small and build their portfolios over time with limited financial resources. This makes it a great choice for those who may not have the capital or experience to invest on their own. Additionally, there are many online platforms that make it easy for investors to get started without needing significant knowledge or expertise.
Also, investors don't need to worry about managing a property or finding tenants. You can leave that up to the syndication management team.
8. Improved Liquidity
Compared to conventional real estate investments, real estate syndications also provide enhanced liquidity, allowing investors to withdraw their money from the venture more rapidly, meaning that investors can get their money out of the investment more quickly than with traditional real estate investments. This makes it easier for investors who need to access their funds for other investments or expenses. Plus, this increased liquidity ensures that investors get their returns as soon as possible – another element that has made these investing opportunities attractive options for many.  If you're looking for a way to maximize returns, diversify your portfolio, and gain more control over your investments, then consider hopping on.
Real estate syndication is becoming increasingly popular among investors looking for higher returns, greater flexibility, and improved liquidity. With these investments, investors can gain access to a variety of investment strategies and spread their risk across a group of similarly-minded investors. Technology has also made it easier than ever before to set up  syndication with digital platforms making the process more streamlined and accessible.